CAR CONNECTIONS
AUTOMOTIVE CONSULTING NETWORK
If you are a car enthusiast who would like to make excellent money working for yourself, or are interested in supplementing your income, Automotive Consulting is right for you.
What is the Automotive Consulting Network?
The Automotive Consulting Network (ACN), owned and operated by long-time Automotive Enthusiast Michael Cotsworth, provides an affordable and easy way to enter the exciting and lucrative world of Automotive Consulting. Michael has mastered the business by personally serving consumers for the past 15 years through his own Automotive Consulting business, Car Connections in Parker, CO.
Contact Information
Car Connections
Parker, CO
Phone: 303-995-0727
Email:  info@carconnections.us
Hours of Operation:
Monday to Friday:
9:00 AM – 9:00 PM
At your convenience, by appointment.
Areas Served:
Nationwide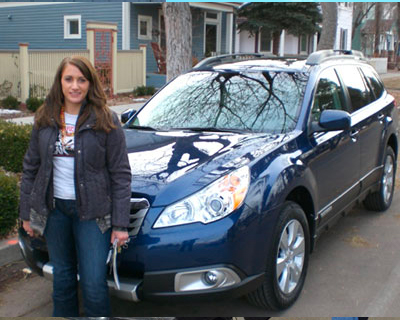 Why Automotive Consulting Works?
Automotive Consulting is designed to work FOR the consumer by offering personalized one-on-one service to simplifying automotive transactions by providing honest information, value, and perspective. ACN Consultants are professional automotive shoppers who can offer a full range of new and used vehicles, a complete line of aftermarket accessories, and essential support services – all designed to save time and money and ensure that consumers get what best fulfills their unique automotive needs.
Make Automotive Consulting Work for You
Automotive Consulting is a unique business opportunity that has tremendous appeal. It can be a full-time career or a part-time venture depending upon your lifestyle and financial goals. You can set your own hours and enjoy significant profits, terrific deals on personal vehicle purchases and accessories, and beneficial tax savings.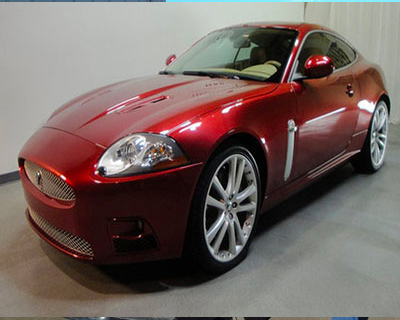 Among the benefits of owning an Automotive Consulting business are that it can be started as a one-person operation, it has an almost unlimited population of potential clients, start-up costs are modest, and ongoing overhead and operating expenses are low.
How ACN Helps You Become an Automotive Consultant
Automotive Consulting Network will assist you in setting up the Automotive Consulting business model that best fits your lifestyle and financial goals. ACN Automotive Consultant Affiliates can choose to offer select or all of the services listed below (some services require licensing, depending upon your state DMV regulations):
New Vehicle Locating, Sales and Leasing
Buying and Selling Vehicles; Including Acquiring Fun Vehicles to Drive then Resell for a Profit
Used Vehicle Locating and Sales
Trade-Ins
Consignment Sales
Financing Assistance and Extended Warranty Service Contracts
Referral Network of Automotive Related Services
Aftermarket Accessories
ACN 5- Step Process to Becoming an Automotive Consultant
The Automotive Consulting Network offers an in-depth one-on-one training program to individuals interested in becoming independent Automotive Consultants. The program is tailored to the automotive consulting interests of each individual Affiliate.
Step 1:
When the initial Affiliate payment is made, we will send you a detailed Operations Manual for your review that provides you with step-by-step instructions on how to operate an Automotive Consulting business. The manual covers each phase of the process in detail, from start-up to marketing, to vehicle acquisition resources, to client relations. Literally, everything needed for a successful automotive consulting business is included.
Step 2:
As part of the initial training, we provide consulting to guide you through the business start-up process. We walk you through each step of business formation and appropriate licensing.
Step 3:
We provide comprehensive training via a live webinar OR in-person training at our offices in Denver, CO. During the training, we take an in-depth look at each aspect of the business and work together with you to adapt the proven ACN program to your financial goals, marketplace, and lifestyle.
Step 4:
We provide follow-up training via phone and the internet. We work with you to implement the products and services that you have chosen to offer and answer questions along the way. We spend as much time as needed to provide you with the support and confidence to succeed. We will even work together with you through your first couple of deals to ensure that they are successful; helping you to start developing a base of happy clients.
Step 5:
Upon completion of initial training, we provide ongoing support assisting you with your deals, marketing campaigns, or business development, and answering any questions that you may have.
ACN Packages and Pricing – New Pricing for 2021
We offer two payment alternatives, one structured to allow revenue from your new Automotive Consulting business to help pay for the balance of the training and support package, and one offering a significant discount for a one-time up-front payment in full.
Payments may be made by certified funds, ACH wire transfers, or credit card.  If you are interested in learning more, please email us at: acn@carconnections.us.
Interactive Webinar
Training will be held via an individual and/or group webinar using video conferencing.
Payment Option 1: $1500 Initial Installment, plus 10 monthly payments of $200, beginning 30 days after the training is completed.
Payment Option 2: $3,000 up-front payment – a $500 savings
Private In-person Training
A private 3 day/2 night training will be held in-person at our office in Denver, CO to explore first-hand real-world applications and in-person experiences.
Training can be conducted at your location if preferred, call for details.
Payment Option 1: $2,500 Initial Installment, plus 10 monthly payments of $250, beginning 30 days after the training is completed.
Payment Option 2: $4,500 up-front payment – a $500 savings
Travel Expenses not included.
Other customized training options can be tailored to your particular needs and circumstances. Contact us to discuss.